The purpose of car insurance is to cover the risk of financial liability and the loss of a motor vehicle if the owner or driver is involved in a collision.
The car owner pays their insurer a monthly fee, called a premium. Premiums are calculated using a variety of factors. This includes the type of vehicle covered, the age and gender of drivers to be covered, their driving history and the location where the car is driven and stored.
Most insurance companies will potentially offer premium discounts based on these elements, credit scores are also taken into account. Most US states require motorists to carry a minimum level of liability insurance.
Track day enthusiast? Like to push your car to the limit? You my friend, need some track day insurance.
If you are a motorist in a state where car insurance is compulsory, you must provide proof of cover at the time of vehicle registration and may be required to carry it with you at all times. Electronic equivalents are also accepted by the authorities in some US states.
There's no doubt that buying car insurance is more complicated in the United States than most other countries. With this in mind, let's take a look at the different types of car insurance available in America: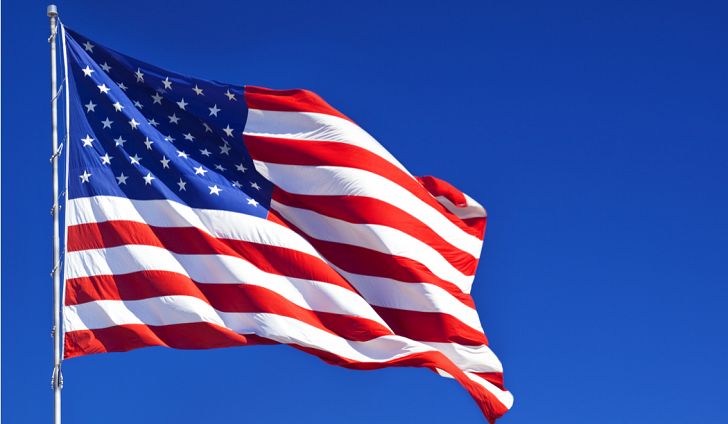 1. Liability insurance
Liability insurance, which is sometimes known as Casualty insurance, includes bodily injury liability (BI), which means injuries you cause to somebody else and property injury liability (PD), which refers to damage caused to someone else's property, including other vehicles.
Liability insurance is one of the most important types of car insurance as it is compulsory in most US states, however, it does not necessarily include unlimited liability.
In some states, such as New Jersey, it is illegal to operate (or knowingly allow another person to operate) an automobile without valid liability insurance cover. In some areas, liability insurance is available either as a combined single limit policy or as a split limit policy.
Looking to tow your vehicle? Try these vehicle towing specialists.
Minimum levels of liability insurance are set in most states but are often inadequate. So-called "responsibility" limits are set by each state for death or injury to a single person, death or injury to more than one person and property damage in excess of a certain amount.
This means that if your liability after an accident exceeds your amount of insurance and you have personal assets, then these are used to pay damages, if necessary until you're bankrupt. Lawsuits can often run into millions of dollars, with most of the money going to litigation lawyers.
Liability limits can usually be raised significantly if you agree to pay a small additional premium. In order to protect yourself against astronomical damage claims, you can also take out a personal liability umbrella policy which will increase your liability limits to a level that covers almost any event.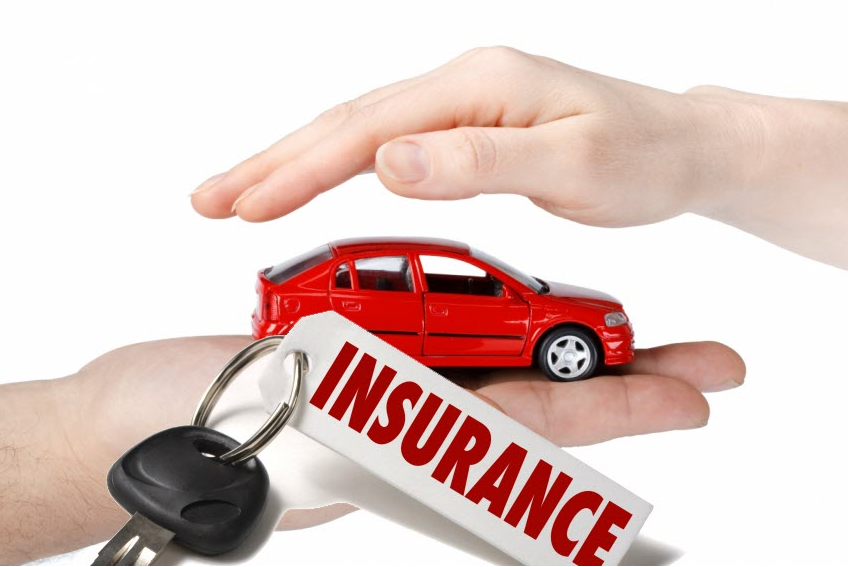 2. No-Fault Insurance and PIP
Other notable types of car insurance are no-fault insurance and Personal Injury Protection (PIP). These are required under the laws of 25 US states and the District of Columbia.
Under these terms, if you're involved in an accident you can claim (up to certain limits) from your own insurance company for injuries sustained, instead of going to court and having to prove that the other party was at fault.
In states without a no-fault law, the victim files a claim against the other driver, irrespective of whether or not the driver is insured and is only paid when it can be proven that the other driver was responsible for the accident.
If you weren't at fault and you can prove this by producing witnesses or a Police prosecution of the other motorist, then be sure to inform your insurance company as soon as possible so you don't lose your no-claims discount.
In some states, PIP insurance is compulsory and only covers bodily injury, but not vehicle damage. Those insured under PIP will receive a prompt payment from their own insurance company, however, their right to sue for general damages is usually restricted.
Motorists that are insured in states with liability laws should check that their insurance covers them when traveling to states with no-fault laws. Most insurance companies will automatically extend their policies to cover states with no-fault laws.
PIP cover may duplicate the insurance provided by health or disability insurance policies because it provides benefits for medical and hospital costs (the level depends on your policy).
It also covers lost wages or income continuation, replacement / essential services, survivors' loss / death benefit and funeral expenses. Lost wages and replacement services are payable to a maximum amount in a maximum period.
3. PIP Medical Expenses Insurance
his provides Personal Injury Protection cover for medical expenses only, making it one of the cheaper types of car insurance.
This option covers the medical expenses of anyone injured when traveling in your automobile regardless of fault. Depending on your policy, it may also pay your medical bills when you or your family are traveling in someone else's car or if you're hit by a vehicle when out walking.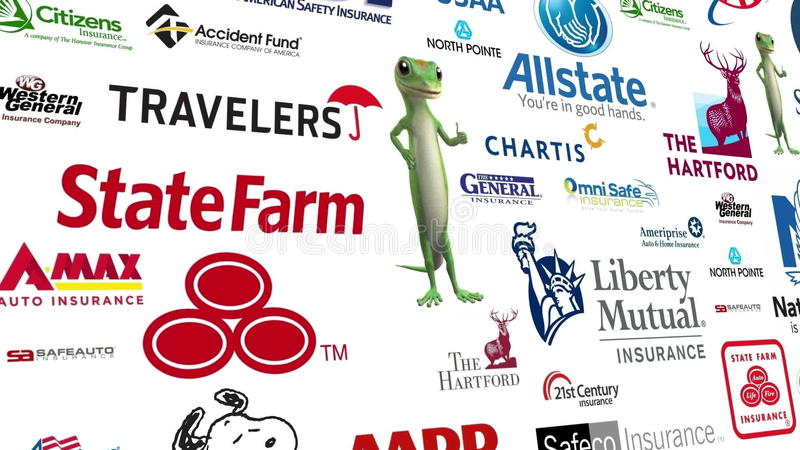 4. Catastrophic Medical Insurance Policy
This is designed to cover abnormally high medical insurance bills and it is advisable to take this policy out if your current health insurance has limitations.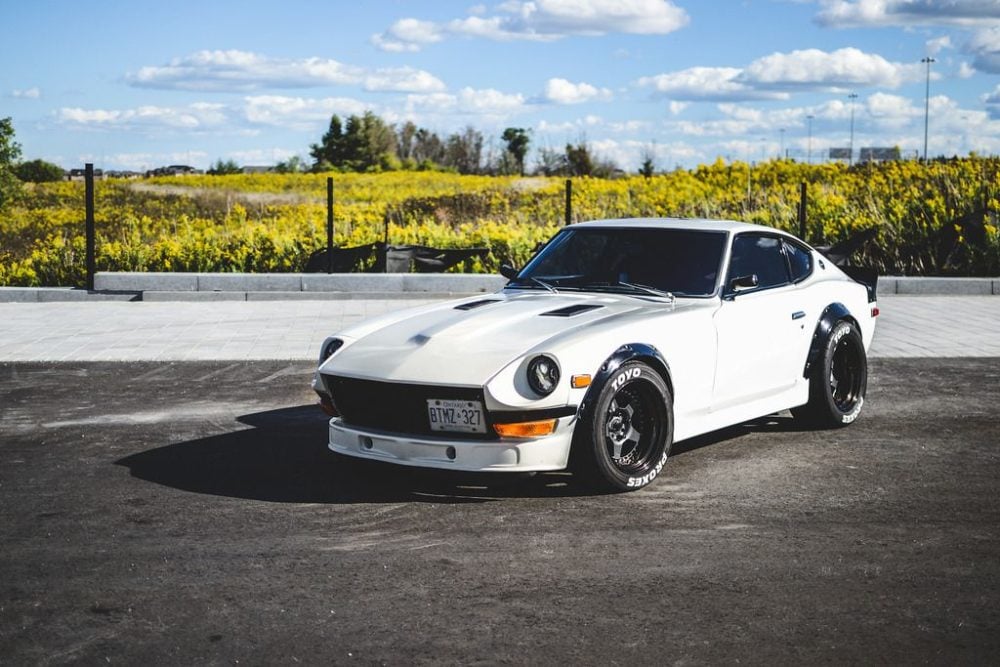 5. Uninsured / Under-insured Motorist Insurance
These types of car insurance, also known as UM / UIM, protect you against accidents with uninsured motorists and hit-and-runs (whether you are driving or walking).
Uninsured drivers' laws are in operation in many states and require insurance companies to include in their basic policies cover against damages caused by motorists who are either not insured or do not have the required level of insurance. This means that the insurance company will pay the insured medical bills, which they then claim back from the at-fault motorist.
However, in many US states, the penalties for driving without insurance are very low, or there may be no penalty at all unless you have an accident.
Therefore, many drivers take the risk and decline to pay the high insurance premiums. For example in Colorado in 2009, it was estimated that 15% of drivers were uninsured.
The definition of an uninsured or underinsured driver and the corresponding cover are set by state laws. Some states keep an "unsatisfied judgement fund" to provide compensation to those who are unable to collect damages from the uninsured driver.
The pay-out is usually not more than the minimum liability limits and the negligent driver is still responsible for reimbursing the state fund.
In terms of underinsured coverage, there are two different triggers – a damages trigger and a limits trigger. If the at-fault motorist has insufficient insurance to cover injuries or damages to property, then UIM will kick in. But if the driver has sufficient assets, you can still sue them.
6. Collision Insurance
This covers damage caused to your own vehicle in a collision, regardless of who was responsible. Collision cover usually has an excess, which is deductible, so the higher the excess, the lower your premium.
It is designed to pay for repairs to the damaged vehicle or a payment of the cash value of the car will be made if it is beyond repair or written off.
The necessity of collision insurance depends on the age of your car and whether you currently have collision cover, in which case you don't usually need uninsured motorist insurance.
However, if you plan on renting a vehicle or taking out a car loan then the lender will usually insist that for pay for collision coverage during the rental period or until the loan is paid off. Rental companies call these types of car insurance Collision Damage Waiver (CDW) or Loss Damage Waiver (LDW).
7. Comprehensive Insurance
This provides for the loss of an automobile which is not a result of a collision with another vehicle. Hazards covered include fire, theft (or attempted theft), vandalism, riots, explosions, collisions with animals, falling objects plus accidental glass breakage, such as from stones thrown up by another car. Some insurance companies also take into account "Acts of God", such as storms, floods, hurricanes, and earthquakes. You name it, they've got it covered! It is also required by rental companies, but collision insurance is not a requirement alongside this.
Comprehensive cover usually has a lower excess than collision cover so it is a viable alternative. Comprehensive and collision insurance can also be combined to form "full coverage", which also includes liability insurance. You can learn more about it and where to get cheap full coverage insurance here. However, it encompasses different types of coverage with optional amounts of each, so this option may lead to you being underinsured.
8. Loan / lease pay-off
Loan/lease pay-off, also known as GAP coverage, began in the 1980s to provide protection to consumers based on buying and market trends. The escalating price of cars, longer-term auto loans and the increasing popularity of leasing led to the creation of GAP.
Due to the sharp depreciation in value which immediately follows the purchase of a car, there is usually a period in which the amount owed on a car loan exceeds the value of the vehicle. This is called "upside down" or negative equity. Therefore, if the automobile is damaged beyond repair at this point, the motorist may still owe thousands of dollars on the loan.
GAP waivers can be used to cover the gap between the actual value of the vehicle and the amount of money owed to the bank or leasing company. Often, the insurance will also pay the deductible on the primary policy.
Image of Ford Mustang – mustang.jpg
GAP insurance is often offered at auto dealerships as a low cost add-on to the car loan, to provide coverage for the duration of the loan, however, GAP coverage does not always pay off the full value of the loan. This can be due to any of the following: unpaid payments at the time of loss, payment deferrals or extensions (skipped payments), refinancing of the vehicle loan after the policy was purchased or late fees that have been calculated after the loan started.
It is important for the policy holder to understand that they may still owe money on the loan, even though they have purchased GAP insurance. If you misunderstand this, then the lender may take legal action to collect the balance and your credit score may be affected.
In some states, such as New York, lenders of lease cars are required to include GAP insurance within the cost of the lease. Therefore, the monthly price quoted by the lender must include GAP coverage. However, rogue dealers sometimes con unsuspecting motorists by asking them to pay for GAP insurance on top of the monthly payment.
Other types of car insurance offered include Total Loss Coverage, which is similar to GAP insurance. However, instead of paying off the negative equity on a vehicle that has been written off, the policy provides a certain amount, usually up to $5,000, towards the cost or lease of a new vehicle. Therefore, there is little difference between the two insurance policies because either way the car owner receives a sum of money.
When choosing which type of insurance to purchase, the motorist needs to consider in the case of a total loss, whether it is better to have the policy pay off the negative equity or to provide a down payment on a new vehicle.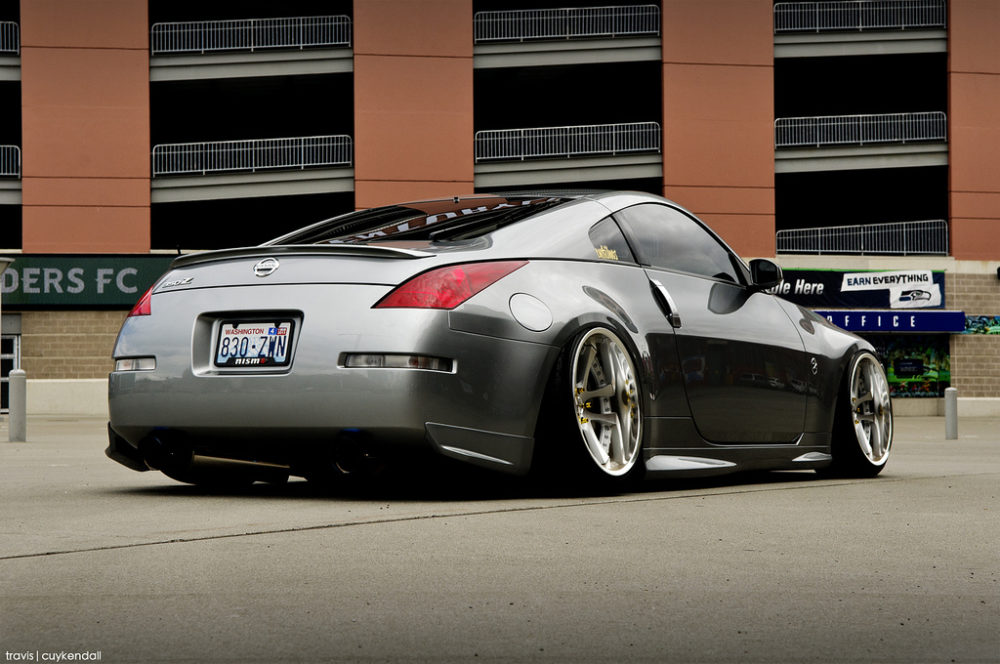 9. Miscellaneous Extra Insurance
These types of car insurance cover you against a wide range of costs which include a rental car if your own vehicle is being repaired and towing and labour in the event of an accident or breakdown (this is also provided by automobile clubs).
If you often use rental cars, you may be interested in a policy that includes collision damage waiver for rentals. This may also be provided for free by credit card companies such as MasterCard and Visa if the rental car is paid for using their card. Rental insurance is also known as "loss of use coverage."
Vehicle towing coverage, otherwise known as "roadside assistance coverage" takes into account towing required as a result of a mechanical breakdown, flat tires or gas outages.
Typically, insurance companies will only pay for the cost of a tow that is related to an accident which is covered by the automobile's insurance policy. These types of car insurance also cover the cost of towing which is not accident-related.
Some insurance companies will also cover the cost of items such as GPS devices in your car. The loss of other personal items should be claimed for under your home insurance or renters' insurance policy.
Car insurance requirements in the various US states: Massachusetts and Connecticut were the first US states to make car insurance compulsory in 1925. New York followed suit in 1956, then North Carolina in 1957.
In the 1960s and 1970s, various other states invoked compulsory car insurance laws. However, it is not mandatory in Arizona, New Hampshire, and Virginia. Instead, these jurisdictions have "financial responsibility" laws which require you to post a bond, cash deposit or approved self-insurance with the state to cover damages if you're involved in an accident.
In addition to this, thirty states also accept cash deposits or bonds as an alternative to car insurance. These are: Alabama, California, Colorado, Delaware, Idaho, Indiana, Iowa, Louisiana, Maine, Maryland, Massachusetts, Mississippi, Missouri, Montana, Nebraska, New Mexico, New York, North Carolina, Ohio, Oklahoma, Rhode Island, South Carolina, South Dakota, Tennessee, Texas, Utah, Vermont, Washington, Wisconsin and Wyoming.
You will need to provide proof of financial responsibility by keeping a copy of the bond with you when you are driving. If you are at fault for an accident, then you will need to pay back the expense in full with interest, just like a loan.
Types of car insurance premiums: Insurance premiums are high in the USA, particularly for men under the age of 27 or if you live in an area where driving conditions can be particularly hazardous and theft is rife.
Insurance companies use statistical analysis and take into account many characteristics to calculate the cost of car insurance, including:
Make and model of the car (and potential repair costs)
Type(s) of insurance cover required
Age and value of the vehicle
Age, gender (women drivers may be offered a discount) and occupation of the owner/driver(s)
Purpose of use (business or pleasure)
Driving experience and previous driving record of the owner
Accident record and no-claims bonus (good driver discount)
Person(s) who shall be driving the car
Health (you may be required to pay an excess if you have epilepsy or diabetes)
Your location and whether your vehicle is stored in a locked garage overnight
Yearly mileage
Any extras required, for example, the cost of a rental car if your vehicle is being repaired
Despite the high costs of premiums, it is never advisable to go without car insurance. You may save some money over time but if you are at fault for involved in an accident, you risk being held responsible for everything, including damages to the other person's property, injuries, and damages to your own property.
If you are in an accident or pulled over by the Police and you don't have proof of car insurance or financial responsibility then your driver's license and registration are likely to be suspended.
You may then be required to file an SR-22 on your policy to provide proof of insurance before getting your registration reinstated. This means a bond is no longer an option and car insurance is required at all times for a stated period, usually three years.
It is beneficial to shop around before deciding which insurance provider to use as rates can vary by up to 400%. The largest vehicle insurance companies in the United States by market share are – State Farm, Liberty Mutual, Allstate, Geico and The Travelers Companies.
You can deal with an independent insurance agent or with an insurance broker that is authorized to sell policies. Online brokers also provide policies through websites such as www.quote.com and Walmart.
The best ways to reduce your car insurance are to:
Insure your car through your household insurance company. This may lead to a discount of up to 5-10%.
Take advantage of insurers' discounts, which are usually up to 5-10% of the premium.
Most insurance companies will offer discounts for cars fitted with air bags, automatic seat belts, anti-theft devices or anti-lock brakes.
Many insurers also provide low-mileage discounts and discounts for more than one car, no-claims bonus, discounts for older drivers, driver training courses and even discounts for good grades!
In some states, drivers over 65 can complete a "mature driving course", which guarantees them a three year discount on their insurance premiums.
Not take out uninsured motorist cover unless required to by state law. If you're hit or injured by an uninsured driver, then repair and medical bills will be covered by your collision insurance, PIP cover or other medical insurance.
If you have an employee hospitalisation plan, then you don't need car insurance medical payments, as this will duplicate the medical insurance you already have.
Forget the emergency towing service as this is geared to older cars that are more susceptible to breakdowns. Insurers will often limit what they will pay for a tow, so it is better to join clubs like the American Automobile Association, who will also provide this service.
Buy an ordinary car with a low insurance rating and move to a low insurance area.
Lastly, when choosing which types of car insurance to buy, it's important to consider that there is no link between the level of premium you pay and the quality of service you get.
You can check the insurance rates of different companies by contacting your state insurance regulator. Please ensure that you state any accidents or driving offences on the form, otherwise, your insurer can refuse to pay out in the event of a claim.
Finally, please refrain from drink or dangerous driving as your insurance company may cancel your policy if you are found guilty.